Update Aug 18, 2017
New Show!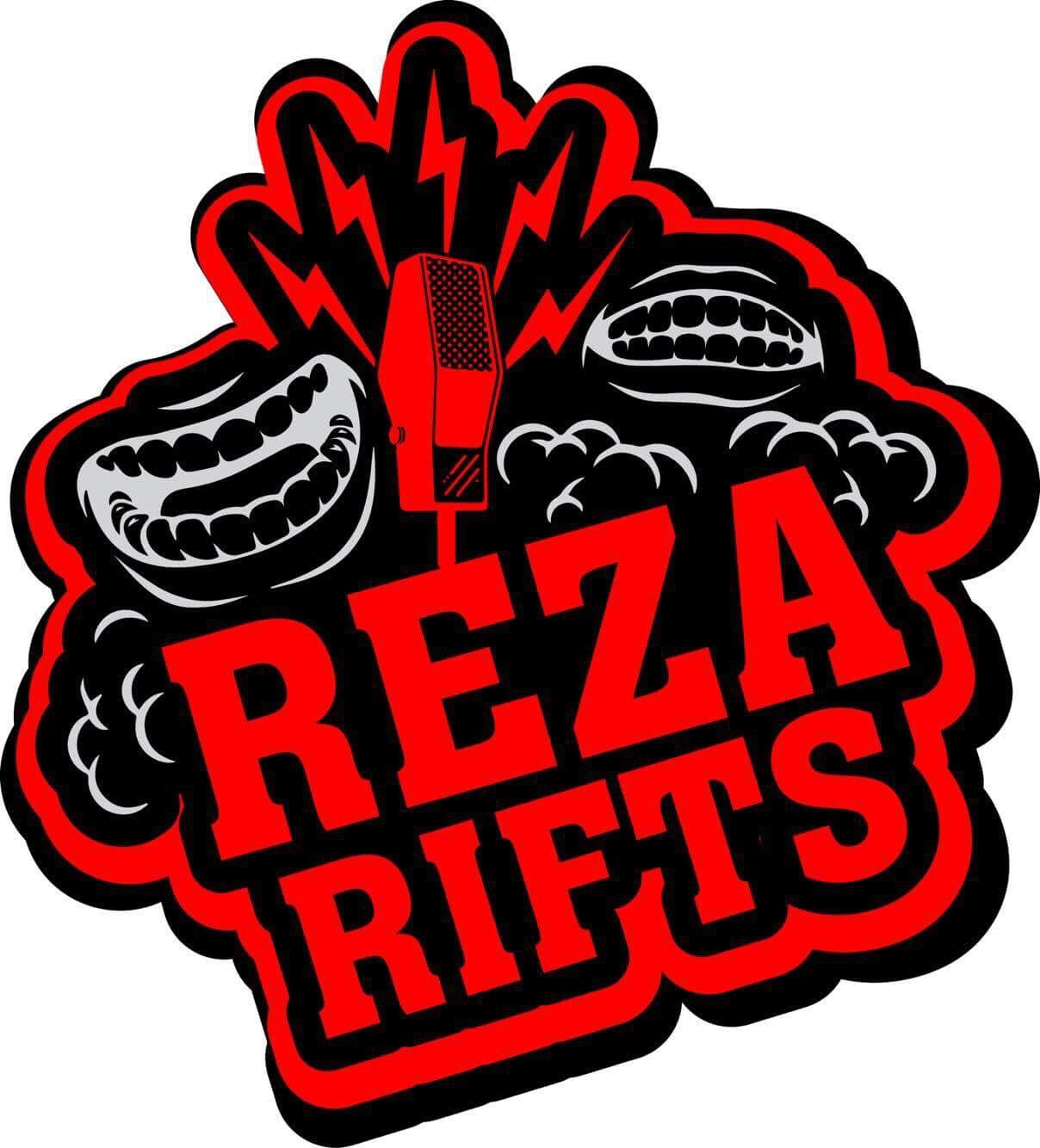 Reza Rifts
Comedian Keith Reza and his sidekick Alan Lee interview celebrities unscripted with rifting answers. Follow the show on Facebook, Twitter, and Instagram @rezarifts
Listen In Every Friday at 5pm
---
Update Aug 14, 2017
New Show!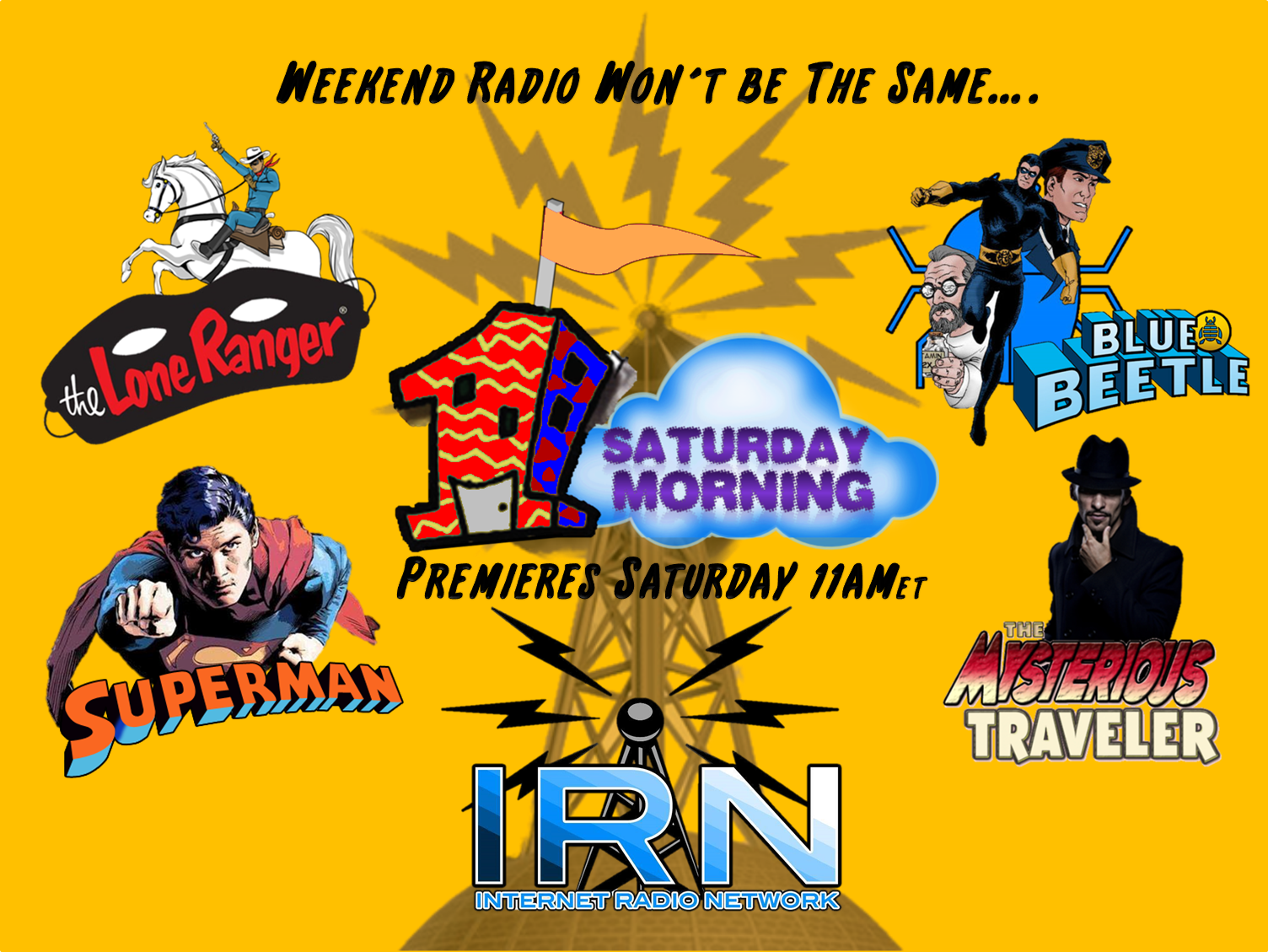 One Saturday Morning
Hosted by Jonathan Rios, One Saturday Morning is a weekly 2 hour syndicated old time radio radio program which broadcasts classic old time radio shows that aired in the 1930s-1970s and comes from the pages of comic books/strips.
Tune In Saturdays at 11am

---
Update June 13, 2017
New Show!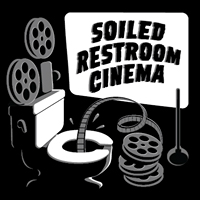 Soiled Restroom Cinema
Scouring the bowels of streaming media, Honor Knight and his cavalcade of award winning Cinematic Flushers bring their unique brand of snark each week to the absolute WORST Hollywood has to offer.

Tune In 12pm Tuesdays.
---
Update June 7, 2017
New Show!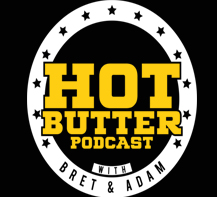 The Hot Buttered Podcast
Brothers Bret and Adam get together once a week and feverishly leg wrestle to climax for YOUR listening pleasure. Discussing everything from cunnilingus to hockey, beer, food and gardening! Enjoy!
Listen in Saturdays at 8pm
---
Update June 7, 2017
New Show!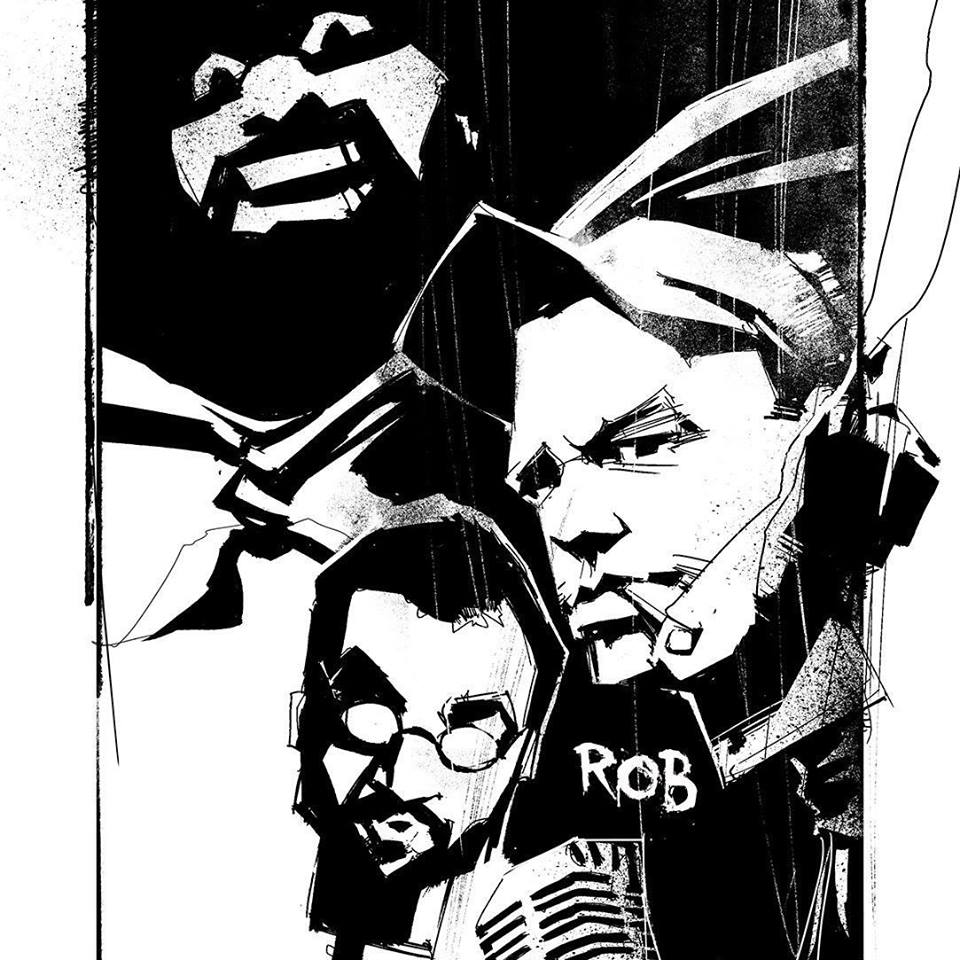 The Rob & Slim Show
The Rob and Slim Show is a comedy podcast in
the style of morning talk radio. We discuses
news stories, watch viral videos, and talk about
whatever we want to whoever we want. Proud
members of #PodernFamily

Tune in Mondays at 6-10am

---
Update May 23, 2017
IRN now has a chatroom available. You can access it through either on the menu or the IRN Player. Please don't post any tasteless comments! Enjoy!
---
New Show!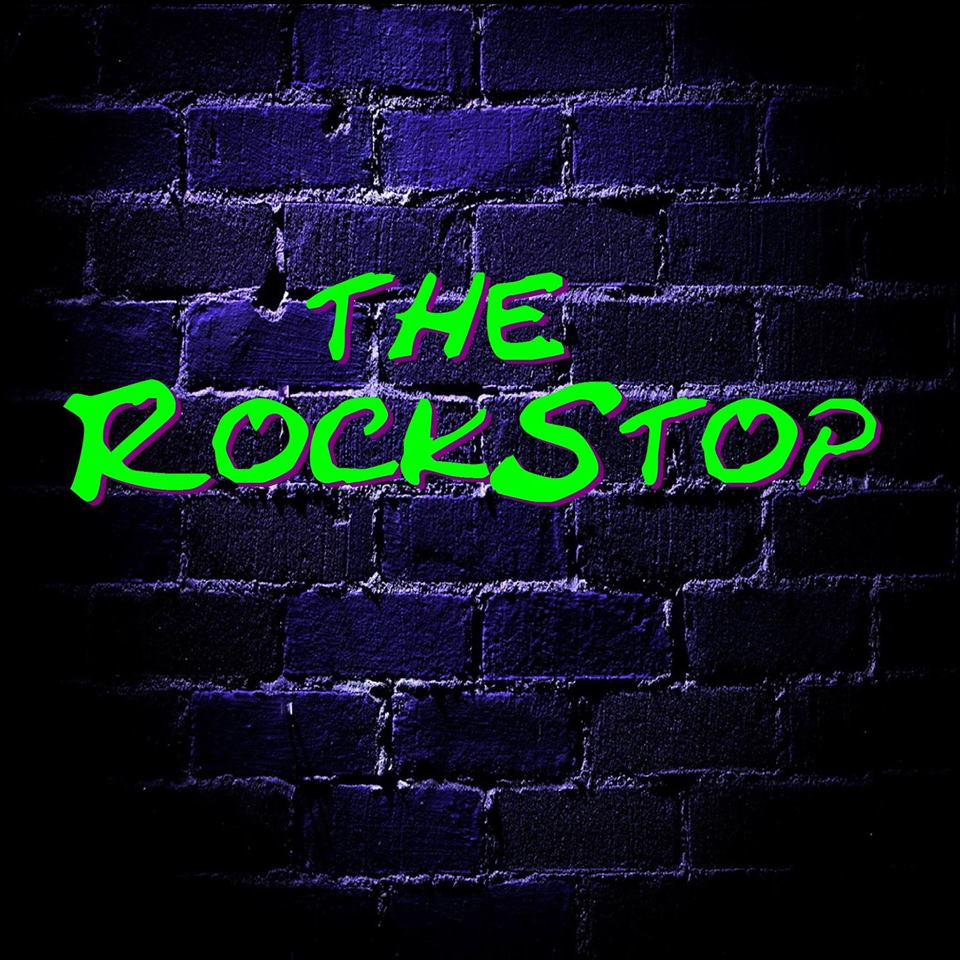 The Rock Stop
The RockStop hosted by Chris Contra, brings you not only the most hard-edged rock music from past-present, but will also leave you with plenty to discuss. When the rock stops, Chris hits the mic with his fearless and spontaneous style. Why do radio if you're not going to be daring and provocative? That's Chris' philosophy. Whether it's about his life or headlines in the news, Chris Contra always lays out his honest opinions. Chris has conducted numerous live radio interviews with celebrities, some of which can be heard on the official RockStop YouTube channel. https://www.youtube.com/channel/UCrlRXva5089IHKPWxUXO1Mw. As one of the few shows out of the Chicagoland area that still cares about rock music, Chris gives local bands a chance to be heard on his show, with in studio live performances and interviews. One of Chris' key abilities is to tie stories together with his vast knowledge in pop culture. After listening to The RockStop you're bound to have learned something about the entertainment world that you didn't know before. Whether it's about a Hollywood scandal or obscure movie and music references, Chris touches on it all. The RockStop is 2 hours of exciting, fun, and sometimes controversial entertainment that will give you plenty to talk about. To stay up to date on The RockStop, follow Chris' twitter https://twitter.com/RockStopChris. For business inquiries e-mail Chris at chriscontramgmt@gmail.com

---
Update Feb 1, 2017
New Show!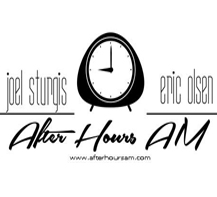 After Hours AM
With Joel Sturgis & Eric Olsen
After Hours AM talk radio isn't your average talk radio show. Covering every paranormal, spooky, creepy and amazing! Out talk radio show in unlike any other listening experience available! Using a approach of humors and profound talk, to engage inspire our audience
Listen In Thursdays at 9pm
---
Update Jan 21, 2017
New Show!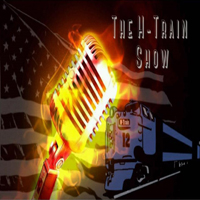 The H-Train Show
I'm your host, Joel 'H-Train' Hunt. My ski career ended in March of 2014 at the Sochi Russia Winter Paralympics. I was ranked 24th in the world in Giant Slalom. I started skiing in December 2008, becoming the first person with TBI to be selected to the U.S Ski Team. When I returned, my heart was to serve veterans using the platform and publicity I had gained from my Sochi Paralympics experience. So, what did I do? I started doing radio. I now have my own talk show, The H-Train Show. I am a retired combat veteran and also retired from my ski career. At the present time, I advise veterans about all the programs available in addition to those provided by the VA. Currently my show airs on Military Brotherhood Radio (MBR) as my journey continues with my studies at Colorado Media School. My heart is to help other veterans avoid the fights for life I did. Not everyone can enjoy all the success I achieved, but at least I can help make the journey less of a struggle. I recently interned with 104.3 The Fan where I learned the ins and outs of WordPress, embeds of YouTube, and Sound cloud. You can click https://joellhunt.wordpress.com/audio/ to see my work. I am also the Assistant Station Manager at Military Brotherhood radio. I know all about the Tuner and the Streaming process.
Tune In Sundays @ 3pm
---
Update Jan 13, 2017
New Show!
Ring The Bell Podcast
Ring The Bell is a podcast where we discuss sports. Mostly UFC/MMA, NFL, St. Louis Blues hockey and Cardinals baseball. But its not all sports, we also have goofy conversations and tell personal stories. What ever comes up in a free flowing conversation is game. Were just here to take part in some tomfoolery and to have a good time, so buckle up and subscribe!
Listen Every Friday At 11am
---
Update Oct 18, 2016
New Show!
The John LeBang Show
The John Lebang show engages your mind from the edge. A culmination of music, comedy, interviews and intellectual reality that is not catered towards the politically correct. The John Lebang show boldly goes where no show has gone before.
Featuring a cast that consists of the host John Lebang, Reality expert Shady, Military expert Wilbert Hillbillie, Pharmaceutical experts Stoned Logic as well other adept contributors Eyeamone (Conspiracy), Abu Mortoodi (Middle East) Nerdi Mahgeack (Science & Technology) and sporadically incorporating additional guest personalities. Running the gamut from the esoteric to the exoteric for the initiate and the profane.
Tune In Tuesdays @ 5pm
---
Update Sept 19, 2016
New Shows!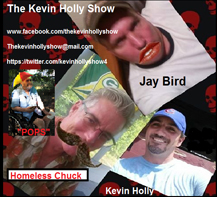 The Kevin Holly Show
Kevin Holly with Jaybird, Pops, and Homeless Chuck. pops is 82 in a wheelchair, a korean war veteran... jaybird is my executive producer and homeless chuck is a comedy writer and ex 80s porn photographer from south florida. droppin drawers and stabbin whores is a nice wholesome motto of ours.
Listen Tuesdays @ 12pm
---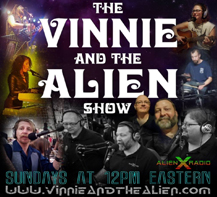 Vinnie And The Alien Show
Broadcasting from the dark side of the moon, MotownVinnie and Alienstone poke fun at the weirdest, the craziest and the silliest news of the day in their own unique way. In addition to regular segments like The Punchlines and the galaxy's favorite game show, "Onion Or Potato" they mix in some great independent rock tracks, live interviews and live performances in studio.
Tune In Live Sundays @ 12pm
---
Update August 15, 2016
New Show!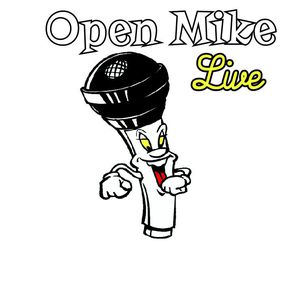 Open Mike Live
They're back and funnier than ever! After taking a break from Internet radio, the guys at Open Mike are back home at IRN. Open Mike is a show that is a lot like Tenacious D's song Tribute.Jack Black and Kyle Gass are hitchhiking down the road when Satan appears and tells them to play the best song in the world, or he will eat their souls. Forgetting what the greatest song in the world is, they play something else as a tribute. Instead we pay tribute to the comedy within life. We are the pointless thoughts and thoughtless points of 2 minds (Mike Ryan, and Stan Swatted). Using current events we invite comedy and creativity from all walks of life. We incorporate the stupid, funny, insulting, and smart humor for your entertainment and ours. Enjoy!
Tune In Thursdays @ 7pm
---
Update August 4, 2016
New Show!

Life Elsewhere
Life Elsewhere is your prime source for all things arts, culture and media, hosted by British radio personality, Norman B. Life Elsewhere is dedicated to bringing you an intellectual (and entertaining) approach to today's trending topics, as well as insight into fascinating subjects found off the mainstream spectrum. Every week, LE features an array of guests bringing you the answers to your most burning questions. We thrive on listener support and participation to create a show designed for YOU. Every week followers can expect feedback from experts, celebrities, bestselling authors, politicians, activists, musicians, producers, doctors, and many others! Some call it unconventional, we just call it it Life Elsewhere.
Listen In Thursdays @ 6pm
---
Update July15, 2016
New Show!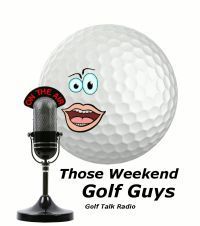 Those Weekend Golf Guys
Those Weekend Golf Guys isn't your typical Golf Talk Show! We Do Not cover the PGA Tour. We Do Not talk about anything about Tour Pro's at all!
We DO talk to and about the Average Golfer and how they can have more fun with the game. And fun is what the show is all about. We are, above all, Entertaining!
John Ashton (Host) has over 25 years of on-air broadcast experience while Jeff Smith (Co-Host) has been teaching folks from rank amateurs to ranked touring Pro's for the same length of time.
Tune In Fridays @ 11am
---
Update July11, 2016
New Shows!
The Spud Goodman Show
The Spud Goodman Radio Show is an intimate hourly visit with host Spud Goodman, his temporary permanent co-host Gerald Holcolmb and an army of extended family members. Spud also welcomes celebrity guests, non-celebrity guests and just plain old guests each episode. Topics covered encompass whatever Spud decides to pull out of his butt that evening and a musical guest performs live in the studio. Listen Monday's at 5PM

---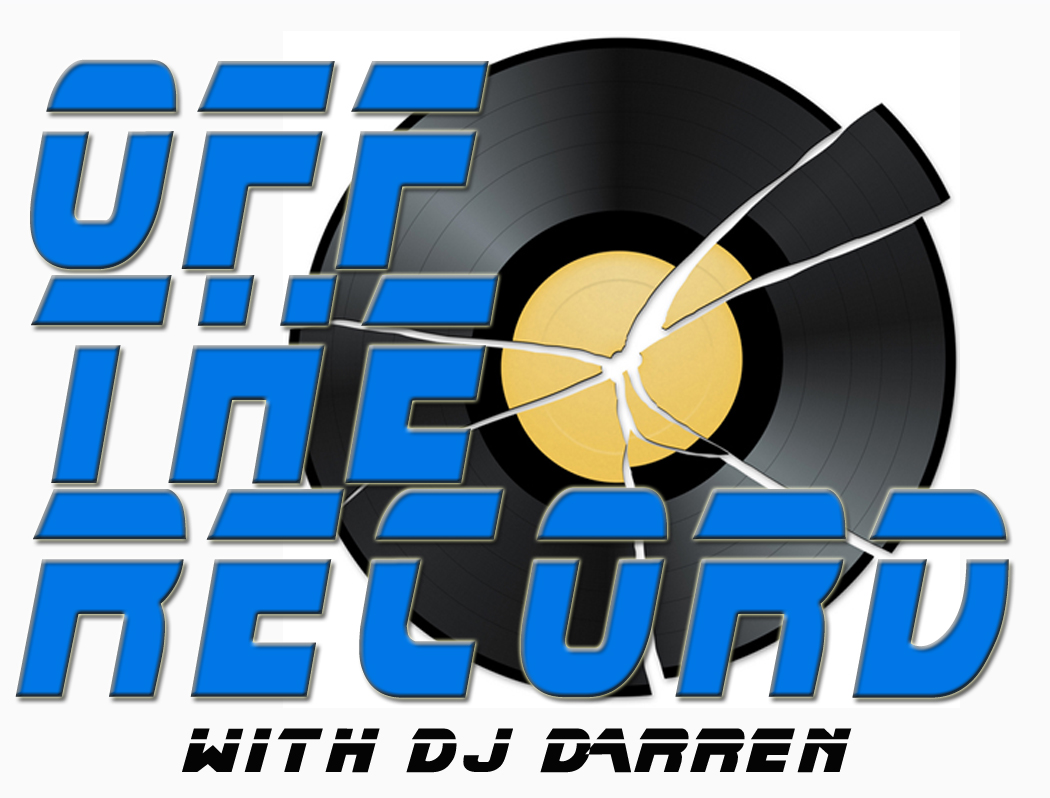 Off The Record With DJ Darren
Darren is IRN's youngest host, but don't let this 10 year old's age fool ya. He's a true professional that takes comedy music to a whole new deeeemension!
Tune in Fridays at 8PM
---
Update June 01, 2016
New Show!

Mad Music's I Still Get Demented
Join host David Tanny as he plays some of the best deeeemented music of all time.
Listen Friday's at 5pm
New Show!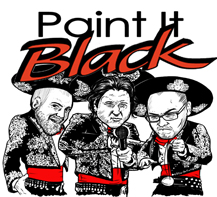 The Paint It Black Podcast
Paint it Black started out as just an indie horror comic company. Three long time friends would get together every week to get some serious work done, and after a few beers it would devolve into a night of drunken ramblings and depraved toilet humor. Instead of being selfish we decided to share our inane thoughts with the world and no we have the Paint it Black Podcast, a competitive comedy show where we fight amongst ourselves, play some games, and poke fun at anything and anyone for your amusement.

Tune In Thursdays at 8pm

---
Update April 10, 2016
New Show! Débuts April 11, 2016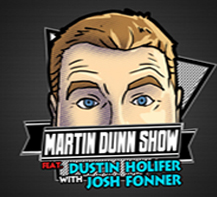 The Martin Dunn Show
The Martin Dunn Show is a talk radio program hosted by Comic Book creator Martin Dunn, along with Co-Host Dustin Holifer and Co-Producer Josh Fonner. The show broadcasts Monday through Friday on the IRN, as well as various other outlets such as iTunes, Soundcloud, Stitcher, and more. The show covers a large range of topics, from pop culture, to the news, and interviews with special guests
Tune NEW TIME! In Mon-Fri @ 12pm
---
Update March 15, 2016
New Show! Débuts March 16, 2016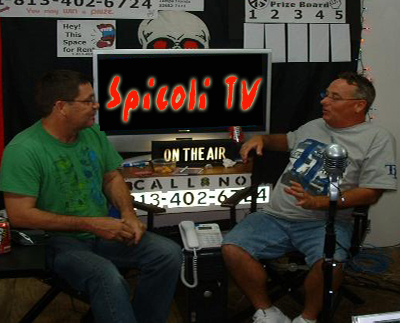 Spicoli TV
It's 2 guys, one mic, and broad- casting from "The Shed." IRN welcomes Spicoli TV to our lineup! Join Spicoli & his bud Smitty as they laugh about the goings on in their week and life in general.
Listen In Wed at 7pm
---
Update March 10, 2016
New Show! Débuts March 14, 2016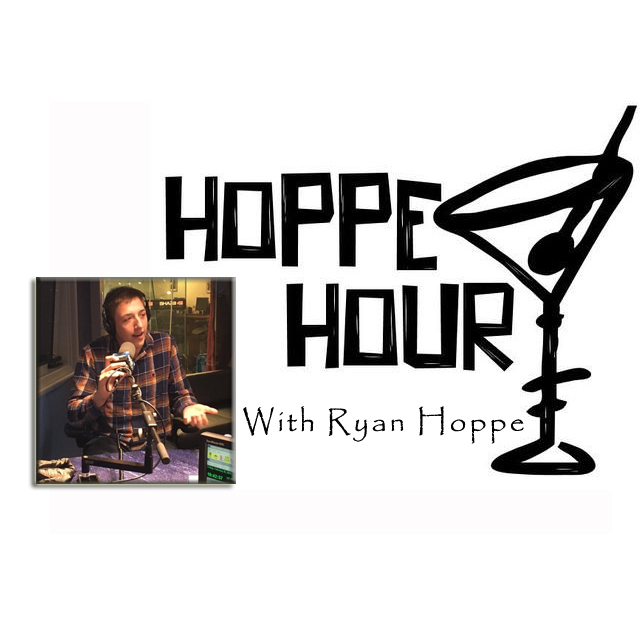 The Hoppe Hour
Ryan Hoppe is the host of the award winning "Hoppe Hour" podcast out of Tampa Bay. The show is a hybrid mix of Hoppe's rants on the news, and unique interviews you will not hear anywhere else. He interviews national comedians, local Tampa Bay comedians, major market radio hosts, and even celebrities! Hoppe always speaks his mind and says what he feels, because in 2016 we are all uptight by the new trend known as "Fake Outrage". You can always tweet Ryan Hoppe @ryanhopperadio, email him ryanhopperadio@gmail.com and check out http://www.ryanhopperadio.com. Listen to the show anywhere in the world at http://www.spreaker.com/user/ryanhoppe. Big things are going to be coming in 2016 with Hoppe Hour and IRN syndicating the show, Tampa Bay is the town home to legit talent.
Tune In Weekdays at 5pm
---
Update Jan 27, 2016
New Show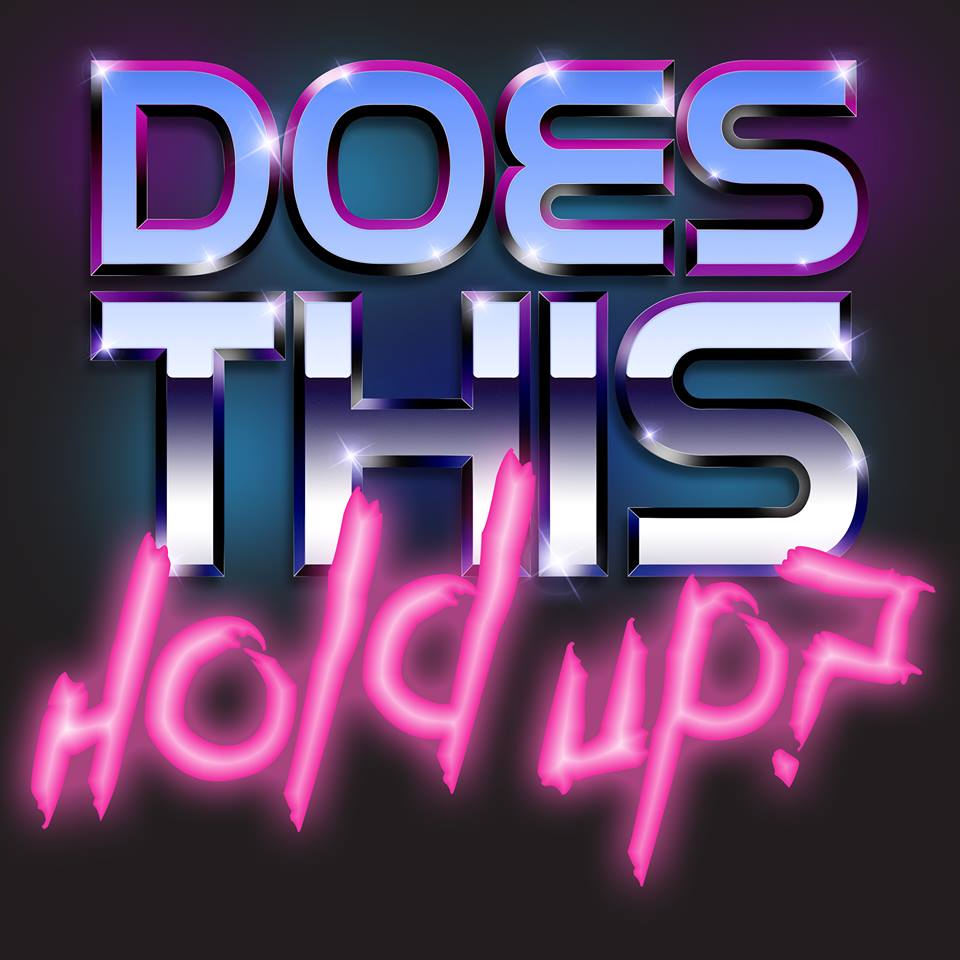 Does This Hold Up?
Welcome to "Does This Hold Up", a comedy podcast where hosts, Jamie and TJ, dive into the archives of old movies. No, we aren't talking about the boring black and white films that your parents raved about. We are talking about the VHS tapes that you love and remember as a kid. Remember those movies that we all thought were years ahead of their time? Every week TJ and Jaime pick a film from their past, analyze it, and tear it to shreds. Only then, will the age old question be answered: Does This Hold up? In addition to the weekly podcast, "Does This Hold Up" performs in front of a live studio audience at the Arcade Comedy Theater with special guest performances, prize give outs, and audience participation. Give it a listen, and figure out if those movies still hold up today.
Tune In Sunday Nights at 8PM
---
July 21, 2015
New Shows!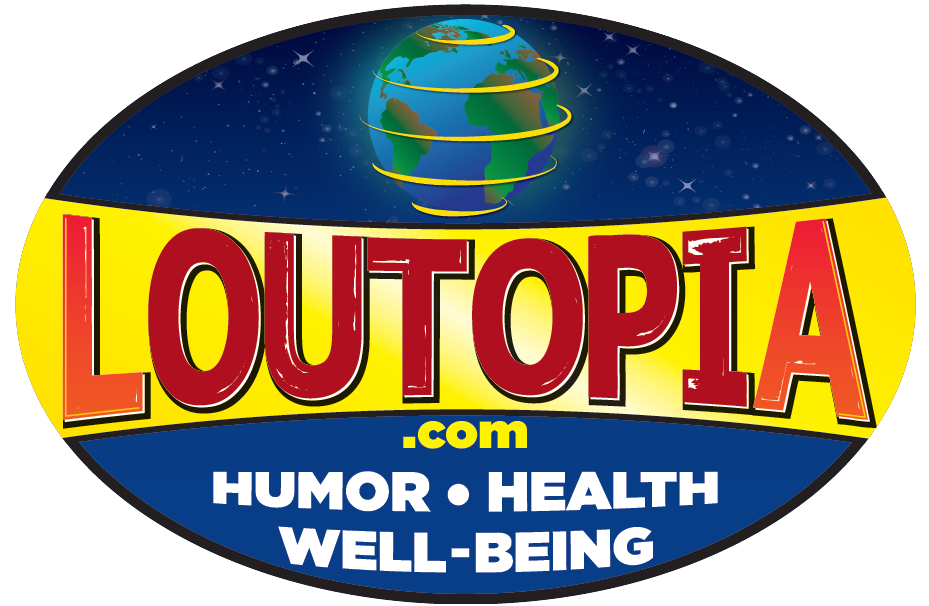 Loutopia!!
What is Loutopia?? It's a creation of stand-up comic Lou Anglewolf. Lou combines 3 elements of life: humor, health, well-being that will not only entertain but help you live a more healthy and happy life!
Listen Every Saturday at 6-8pm
---
June 20, 2015
New Show!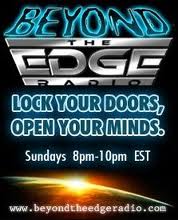 Beyond The Edge Radio
IRN would like welcome the newest member to our Paranormal Sunday lineup. Beyond the Edge Radio takes you on a wild ride into the world of the unknown and unexplained each week. Join your host Eric Altman and Marie Samuels
as they provide you with quality guests, insight from their many years of research experience, and commentary into the topics other shows refuse to talk about. LIVE! Every Sunday Night at 8pm-10pm ET. Prepare yourselves to go... BEYOND THE EDGE!

New Show!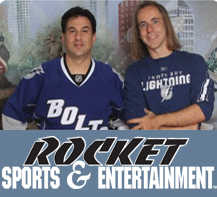 Rocket Sports & Entertainment
One of the hottest new shows on the airwaves today!!!
We do it all for the FANS! We put an entertaining spin on the sports and entertainment world's biggest stories. Tune in. Host Rick Sassone along with a hilarious cast...the Hockey Hottie, Travis, Big Ed, Dugout View Kris, Pistol Pete and more. Get informed. But more importantly,have a laugh!
Listen Fri @ 2PM & Saturdays at 11AM
---
March 20, 2015
New Shows!!!!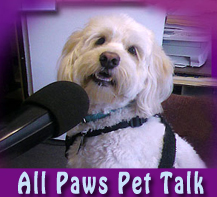 All Paws Pet Talk
All Paws Pet Talk is directed to the millions of owners who are devoted to their pets and animals. Our hosts are animal industry professionals covering various specialty topics and giving free pet behavior and medical advice. We give listeners the opportunity to speak with animal experts one on one. Our show offers the audience exciting updates about events and entertainment opportunities taking place in their communities. We offer new animal health information, doggy fashions, latest trends in pet products, tips that pet owners need to know and much more valuable, informative and entertaining information.
Hear it Live Sunday's @ 12PM
---
Jan 30, 2015
New Shows!!!!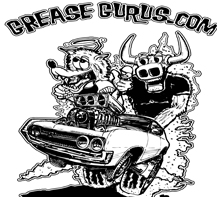 The Grease Gurus
An Automotive Discussion Forum at it's WITTIEST! Veteran Auto Mechanic and Service Center Owner TIM GIBSON pairs up with Long time Stand-up Comedian Lou Angelwolf for an Hour of car talk. It's informative, innovative and humorous.Tim owns Tim's Performance Service Center in Tarpon Springs, Florida and has a desire to share his many decades of auto repair and drag racing history with the radio audience. Co-host Lou Angelwolf is also an automotive enthusiast from the sales side of the auto business. His family owned auto, truck and RV dealerships that kept him busy in between comedy road tours. Tim and Lou are old friends going back 30 years plus, and they create a fun listening atmosphere that covers an often boring subject: Automotive Repair and Service. Listen in and you may just learn something and have a good chuckle in the mean time.
Listen in Saturday's at 10am
---
New Show!!!
---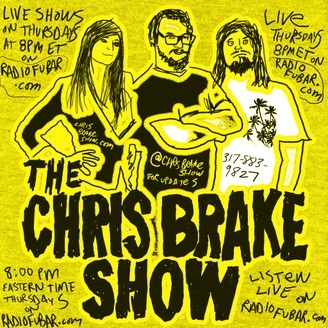 The Chris Brake Show is your home for everything interesting. Recognized by the Really Interesting Radio Initiative and co-founders of the Independent Indianapolis Podcast Association, we make it our job to produce the most interesting content about everything that's interesting: music, films, television, popular culture, news and current events. Special guests are very important to us, and we love to talk to just about anybody who's doing something interesting. Hit us up on Skype to join in the conversation at "chrisbrakeshow" or subscribe to the Chris Brake Show YouTube Channel for exclusive content. New episodes every week Tune in Wednesday 8-9PM
---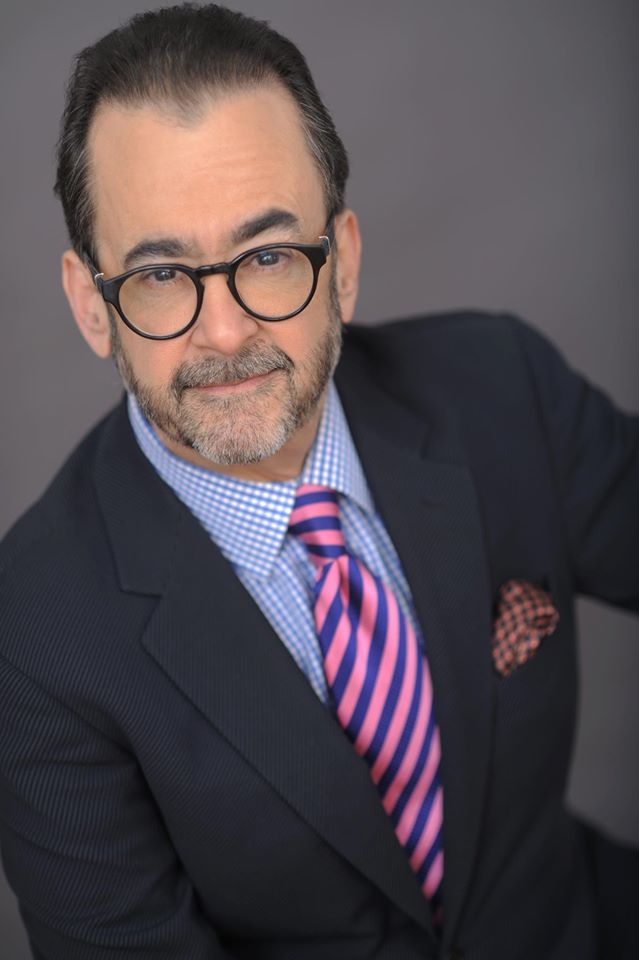 IRN proudly presents Lionel Nation! Join nationally syndicated talkshow host Lionel as he attempts to make sense out of all the events of the week.
Lionel can be heard Thursdays @ 12PM & 6PM.
www.lionelmedia.com
---
Sept 7 2014: As you can tell, the site has has a little face lift. There will be more changes to the site as time goes on. Our focus is to make the site simple to navigate but still give you all of the important news and show information with the fewest clicks.
We have had several new shows added to our lineup such as: The Double Special Show (Fri @ 8PM) and Lionel Commentaries (Thurs @ 6PM), The Artificial Angler (Sat @ 8am).
---
This Week's Paracast: Coming September 7: Gene and Chris once again switch gears, as we announce the return of everyone's favorite "good natured" skeptic, Benjamin Radford. During his last visit to the Paracast (April 17, 2011 — Benjamin Radford), we talked about his excellent book Tracking the Chupacabra. This time around we'll be discussing his latest book, Mysterious New Mexico: Miracles, Magic, and Monsters in the Land of Enchantment. We all know that New Mexico is the "Land of Enchantment," but what does Ben really think? Inquiring minds, like yours, will find out as we focus on all sorts of strange legends about possible unusual events, including the alleged Aztec, NM UFO crash.
---